"Create unique solutions. Create new value."
This is the corporate philosophy of Lasertec since its foundation in 1960.
"Be the front runner of the optical technology field and help customers overcome new challenges."
We are dedicated to solving problems for customers using our expertise in applied optics and help them make better electronic products, thereby contributing to society.
The spirit of product development: "Let's launch a product totally new to the world every year."
We have been engaged in the development of cutting-edge technologies and solutions for many years throughout our corporate history. Our dedicated efforts have produced a number of world's first products such as EUV mask blank inspection system. Many of these products have become a de facto standard tool capturing a high market share in the semiconductor and other industries.
Visions (two goals of what we want to be)
"Be the first point of contact for worldwide customers searching for solutions."
We will provide best solutions to new customer needs arising from innovations ahead of anyone else. We are also dedicated to becoming the best partner of customers by responding to their requests sincerely even after product delivery and establishing a solid relationship built on trust.
"Focus on business areas where we excel and make the best contribution to society."
We will provide perfectly fit solutions in technically demanding market segments where we can offer differentiated solutions, thereby pursuing high market shares and high profit margins. We are trying to be a global multi-niche champion, providing high value-added products unmatched by others in various markets.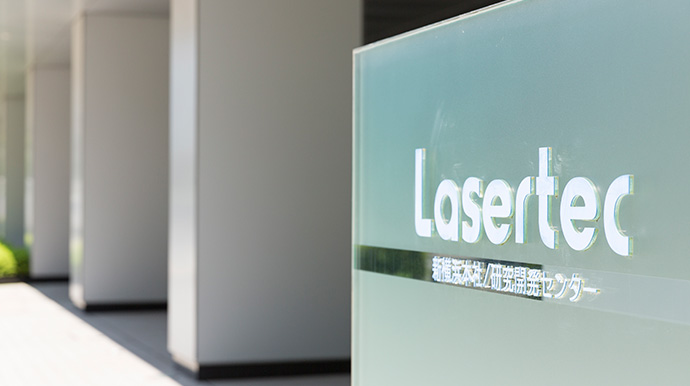 History of Lasertec, origin of company name, the world's first products from Lasertec.