We strive to achieve high market shares and high profit margins in market segments where we can offer differentiated solutions to meet the demanding requirements of customers for technology level and value-added solutions. We stay in close contact with global leading companies in the semiconductor industry and establish a solid relationship built on trust.
Rapid product development
We provide solutions that address customer needs quickly. We keep a flat and flexible organization to enable quick decision-making, quick action for customers, and rapid product development.
We outsource production to subcontractors, and this allows us to have a lot of freedom in business execution. We concentrate the allocation of resources on R&D (with roughly 70% engineer ratio and 10% R&D ratio) to keep developing new products. We assemble prototypes in-house to ensure that our products have production-friendly designs.
Semiconductors are used in a variety of electronic and industrial products to run smartphones, personal computers, television sets, automobiles and many other things that enrich our lives today. There are many steps in semiconductor manufacturing process, and various manufacturing tools are required to complete all the steps. Among such tools, Lasertec specializes in inspection and measurement systems that utilize applied optical technology and provides solutions that perfectly fit customer needs.
Illustration by Lasertec based on WSTS semiconductor market forecast spring 2021 and SEMI semiconductor equipment sales forecast in July 2021
Illustration by Lasertec based on WSTS semiconductor market forecast spring 2021 and SEMI semiconductor equipment sales forecast in July 2021
Our inspection and measurement systems play a crucial role in semiconductor manufacturing process where performance improvements are required all the time. As a leading supplier of semiconductor mask and mask blank inspection systems, we provide one-of-a-kind systems in the world and systems that have a high market share in the global market.
EUV Mask Blanks Inspection and Review System
ABICS E120
Actinic EUV Patterned Mask Inspection System
ACTIS A150
Mask Blanks Inspection and Review System
MAGICS Series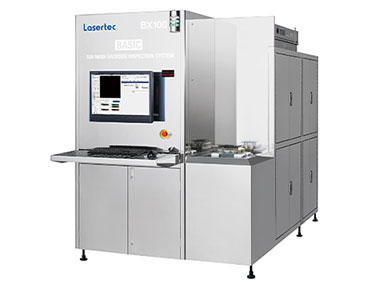 EUV Mask Backside Inspection and Cleaning System
BASIC Series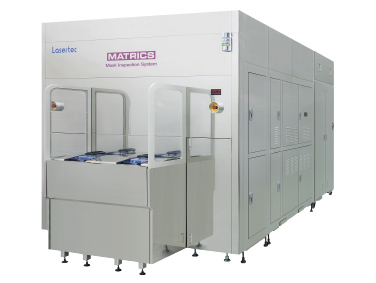 Mask Inspection System
MATRICS X8ULTRA Series
SiC Wafer Inspection and Review System
SICA88
Inspection and measurement systems for mask blanks, photomasks, and wafers
Inspection systems for FPD photomasks
High-performance, multi-functional hybrid laser microscopes
EUV mask-related inspection systems
Lasertec embarked on the development of high-performance inspection systems for EUV lithography early on and has diligently devoted time and effort to acquire technical expertise in the area of EUV mask blank inspection and EUV mask inspection. Click below to see our mainstream EUV-related products.
Semiconductor-related inspection systems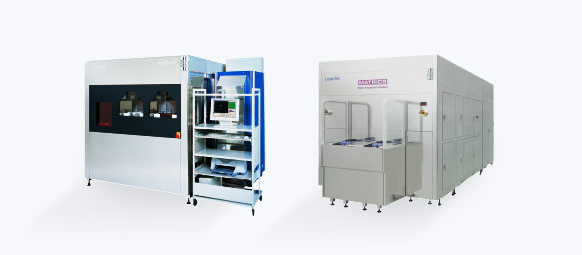 Semiconductor devices are manufactured by printing very small integrated circuits (ICs) on silicon wafers by transferring IC patterns from their blueprints on photomasks in a process called lithography. Photomasks must be flawless, and Lasertec's inspection systems are used to inspect these photomasks and their unpatterned plates with optical technology. Click below to see our products for conventional lithography.