President's Message on Sustainability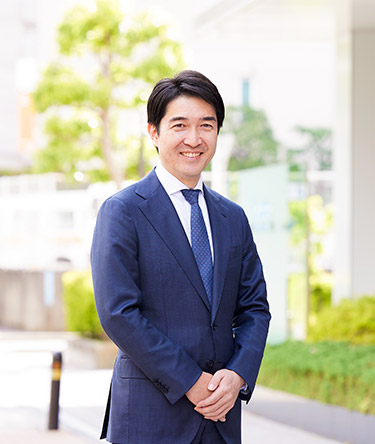 Lasertec has been developing unique high value-added products and launching various products that boast the world's first achievements, guided by its corporate philosophy "Create unique solutions. Create new value" since its foundation in 1960. The main area of our business today is inspection and measurement systems that play a crucial role in advancing the scaling of semiconductors for the achievement of higher performance and production yield improvement. They contribute to energy saving by enabling significant reduction in the power consumption of various electronics. They also contribute to resource saving by minimizing the amount of materials wasted at IC fabs. In addition to these mainstream products, we are actively promoting new businesses to foster an eco-friendly society. For example, our SiC and GaN wafer inspection systems are instrumental in improving yields in the production of power semiconductor devices made of these new materials, and it is highly anticipated that the new power devices will make electric vehicles more reliable and affordable. Another example is a system that visualizes electrochemical reactions occurring inside lithium ion batteries and various other rechargeable batteries, offering a useful tool for developing better and safer batteries. As seen here, we are determined to keep creating unique high value-added products with our expertise to make social contributions and facilitate the fostering of an affluent and sustainable society.
In 2020, we conducted a materiality assessment and identified the following 5 themes as the material issues for Lasertec: "Product development capability dedicated to economic and social value creation," "Responsiveness to customer needs and quick action," "Sustainable supply chain," "Organization and culture that enable talent to reach their full potential," and "Governance from sustainability perspective." We will be increasing disclosures on our actions with respect to these issues, which we chose from the perspective of "contribution to social issues through business execution." By taking action proactively and continuously in furtherance of these material issues, we will strive to increase our corporate value in the mid- to long-term to meet the expectations of stakeholders and contribute to the realization of a sustainable society.
I ask for your continued support for our endeavors. Thank you.
Osamu Okabayashi
President and Representative Director